Trang's Lockdown Almond Banana Bread
This banana bread was the only good thing to come out of lockdown for me. From the first black loaf that I pulled from the oven to now a proud banana bread baker. Happy to bake this every other weekend since I always double up and make 2 loaves so I can share the extra loaf with my family. Great way to see them and hand deliver the freshly baked loaf!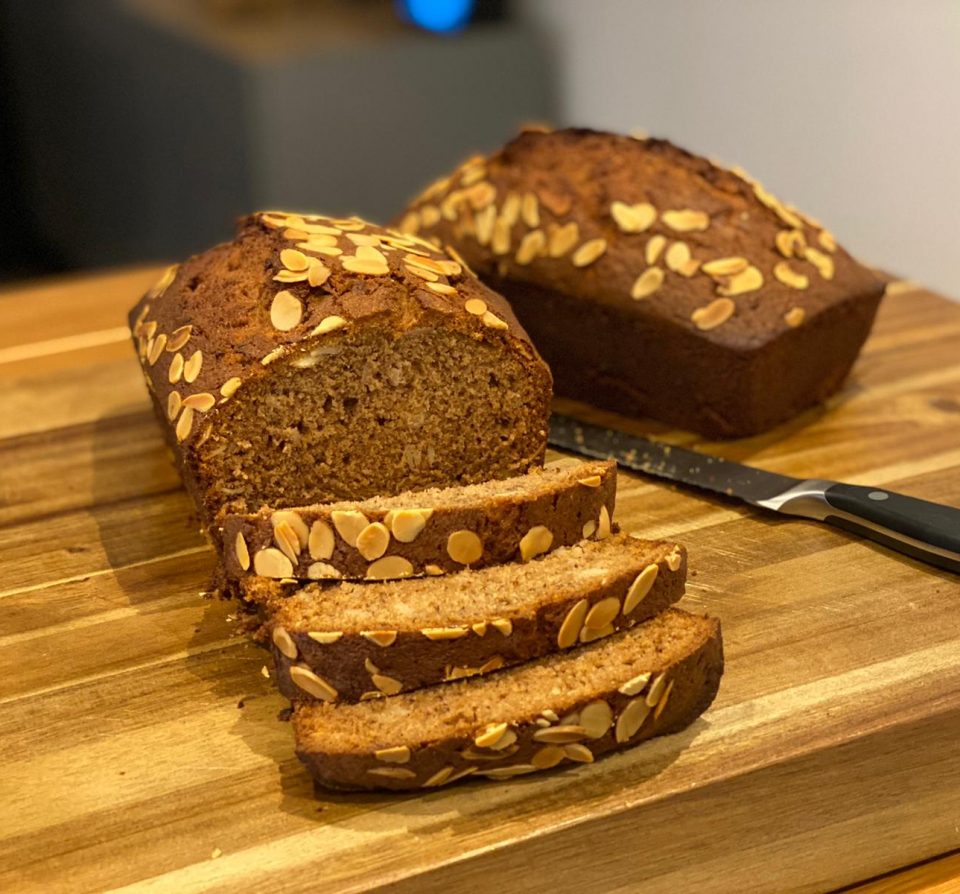 Ingredients
270g caster sugar
2 eggs
2-3 ripe, peeled bananas, mashed
280g plain flour
1 tsp baking powder
1 tsp baking soda
1 tsp cinnamon
1 tsp ground ginger
140g unsalted butter, melted
120g of sliced almonds (100g into the batter and 20g for decoration on top of loaf)
A loaf tin dusted with flour
Method
Preheat the oven to 170 degrees Beat together the sugar and eggs until light in colour, then beat in the mashed bananas.
Add the flour, baking powder, baking soda, cinnamon, sliced almond and ginger to the sugar mixture.
Pour in the melted butter and beat until all the ingredients are well mixed together.
Pour the mixture into the prepared loaf tin and smooth over with a palette knife.
Sprinkle over the remaining sliced almonds over the top of the mixture.
Pop into the preheated oven for 1 hour, or until firm to the touch and a skewer inserted in the centre comes out clean.
Leave the cake to cool slightly in the tin before turning out onto a wire cooling rack to cool completely.