Jem's Slow 'n' Spiced Apple(by) Chutney
Why spend hours creating a dish that will be consumed in minutes?! How about spending 30 mins making something that can be enjoyed for weeks – now you're talkin! So here it is, Jem's Slow 'n' Spiced Apple(by) Chutney… I first made this as a contribution to my local pub fundraiser. The regulars make jars of jam/chutney that sit on the bar and are sold to raise money for various charities. It also makes a lovely homemade Christmas gift – and we always keep a jar in our fridge to scoff with cheese. Yum!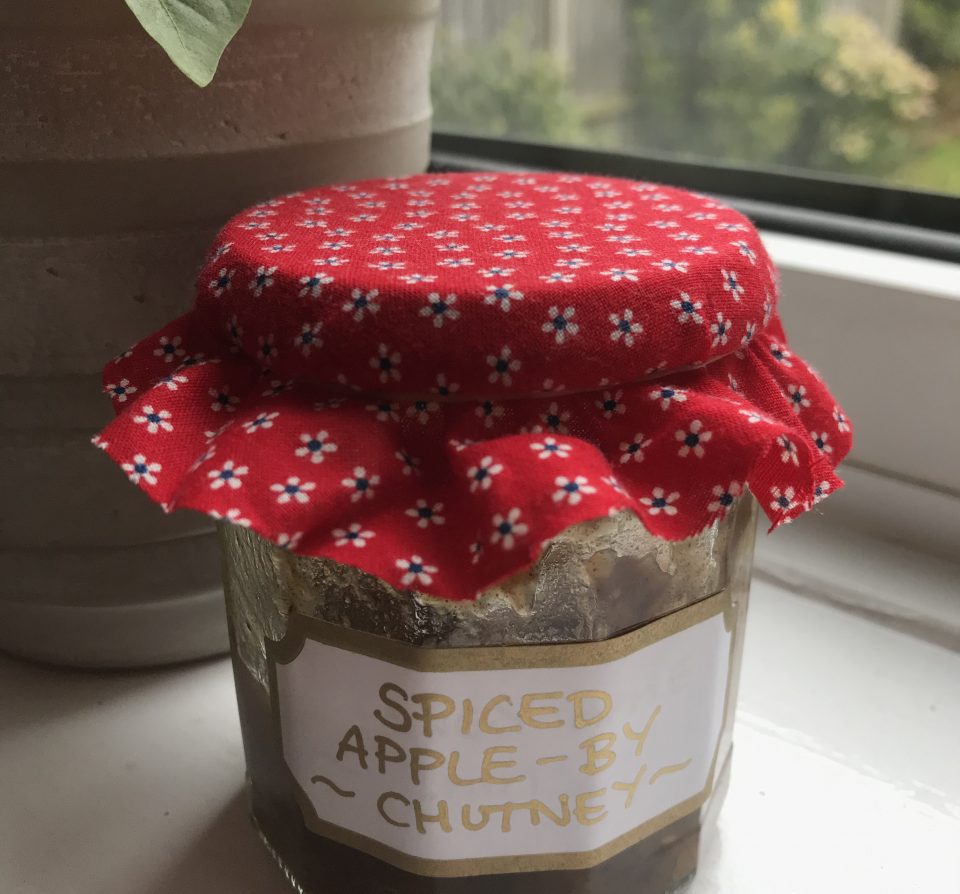 Ingredients
250ml apple cider vinegar
100-200g unrefined caster sugar
1.2kg eating apples such as braeburn, gala or granny smiths, peeled, cored and chopped
50g sultanas
2 onions, finely sliced
2 shallots, finely sliced
1 green chilli, seeded and finely chopped
3 star anise
2 tablespoons coriander seed
1 tablespoon cumin seed
Method
Put the slow cooker on high.
Pour the cider vinegar into the slow cooker pot and add the sugar.
Stir well until the sugar dissolves.
Tip in all of the ingredients and stir well.
Put the lid on the slow cooker and cook for 6 hours.
Check in on the chutney every few hours and give it a good stir to ensure it cooks evenly.
After 6 hours if there is still too much liquid in the cooker, remove the lid and allow it to cook for another 30 minutes or so – without the lid on the liquid will evaporate.
Transfer the chutney to a cool bowl, and allow to cool before transferring into clean sterilised jars.
Keep in the fridge.
It'll be good for 4-6 weeks.