Mama K's Classic Squidgy Brownies
These brownies are a real treat, incredibly indulgent and delicious. It's a special recipe for me, my family, and WHAM. I make them every year for a special WHAMMER's birthday.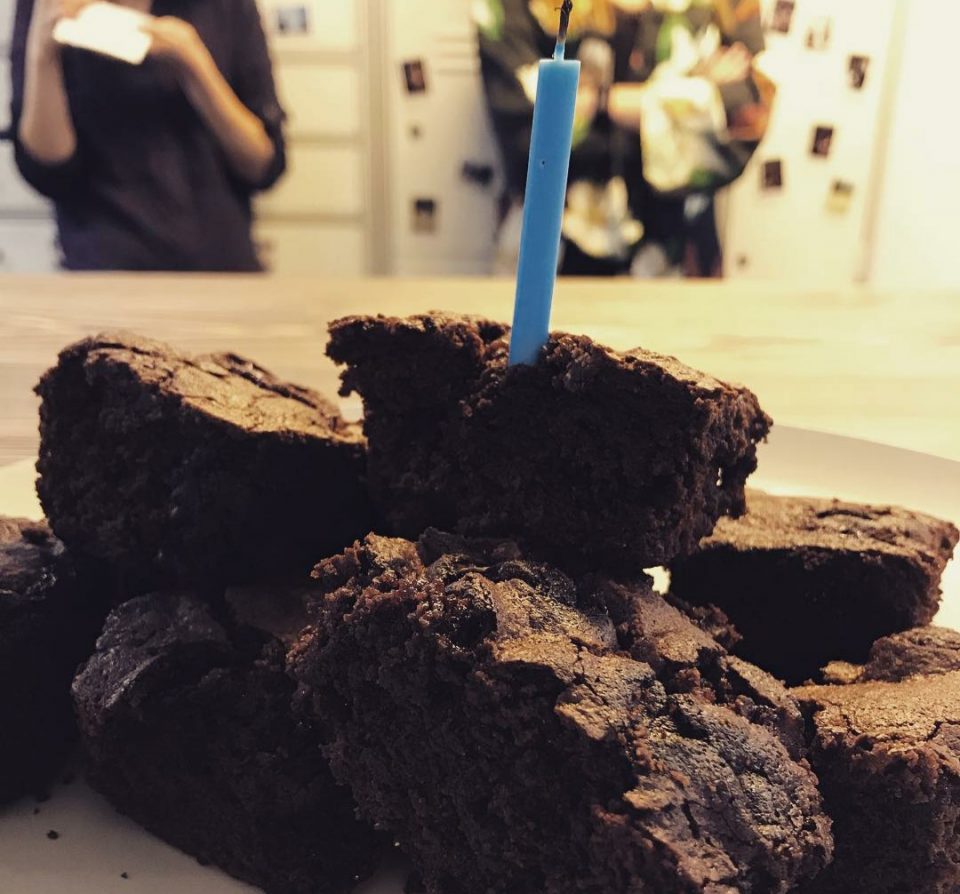 Ingredients
240g butter
150g dark chocolate,
The good stuff 60g cocoa powder
150g plain flour
500g caster sugar
5 eggs
100g mini marshmallows (or chop up the big ones)
Method
Heat the oven to 190C/Gas 5. Line a square tin with baking paper.
Melt the butter and the chocolate together very gently.
Mix the cocoa with the flour and the sugar and off the heat mix this mixture into the butter and chocolate. Mix in the eggs and fold in the marshmallows.
Pour the brownie mixture into the tin and bake in the oven until the surface has set but still feels squidgy underneath. This takes about 20 minutes.
Leave it to cool and slice into squares.
Then once fully cooled down, dust with icing sugar if you want.
Top Tip: Wipe the knife down between slicing (and eat the gooey brownie that's stuck on to it!)