Kattia's Peppers Stuffed with Herbs & Minced Meat
When family and friends come around, this is the first thing they ask for. It reminds me all good moments spent with family/friends enjoying good food, summer, laugh and kids playing around the house.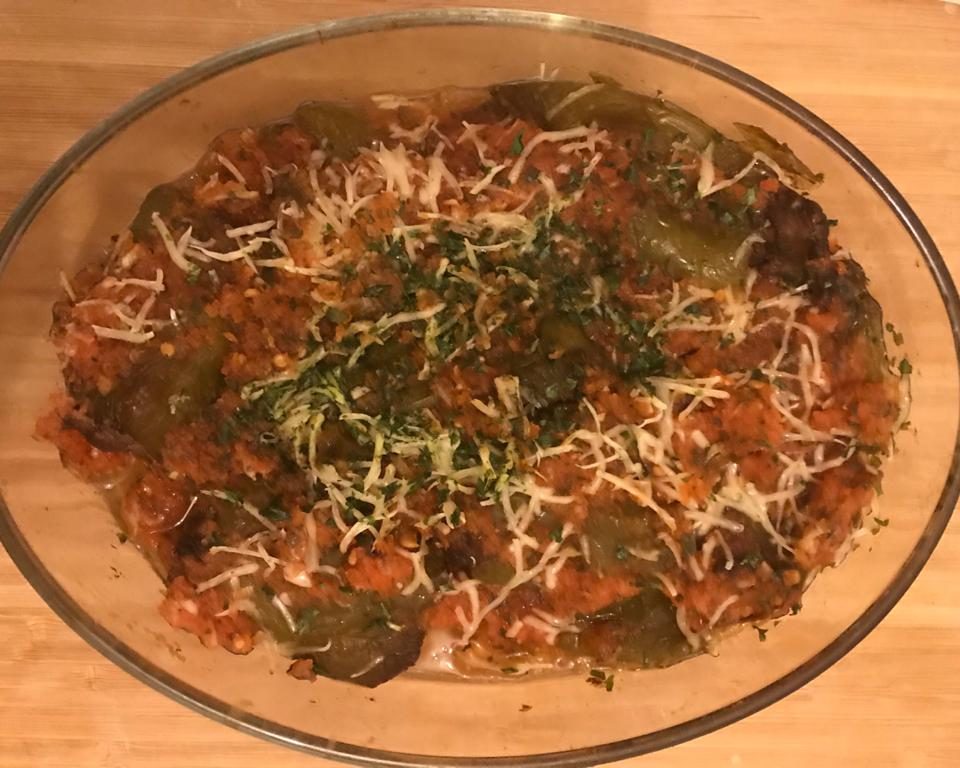 Ingredients
1/2 to 2 cups cooked white rice (starting from about 3/4 to 1 cup raw white rice)
4 to 6 bell peppers (red, yellow, or green), use 4 large, 4 medium sized
1 to 1 1/4 pound of ground beef
1 1/2 teaspoons dried basil
1/2 teaspoon Italian herb
1 teaspoon salt
Freshly ground black pepper
1/4 cup extra virgin olive oil
Tomato sauce
Gruyere cheese
Method
Cook rice following the package instructions
Steam the bell peppers: Cut the tops off of the bell peppers. Remove the stem and seeds. Place bell peppers cut side up on a steaming rack over an inch of water in a large covered pot. Bring to boil, let steam for 10 minutes.
Mix the filling: Heat oven to 350°F. In a large bowl mix together the ground beef, basil, herbs, salt, several turns of black pepper, and the cooked rice.
Fill the bell peppers: Remove bell peppers from steamer pan. Place cut side up in a pyrex. Gently stuff the peppers with the ground beef rice mixture. Drizzle olive oil over the stuffed peppers + add tomato sauce
Place on middle rack and cook for 25-30 minutes, until meat is cooked then add gruyere cheese.