Hanna's Makin' Bacon (and Eggs) Kiwi Pie
Everyone has their own ingredients that make this Kiwi pie their family favourite. It's easy to agree on the basics – bacon, eggs, pastry and cheese – but you can also add onion, tomato, peas, spinach…whatever you desire. This version is my Mum's and is, in my opinion, the very best. And don't let the name fool you, it's not just for breakfast. Try it served fresh out of the oven for a comforting lunch or dinner, or served cooled amongst goodies at a picnic. Garnish with Watties tomato sauce, relish & salad. Perfection!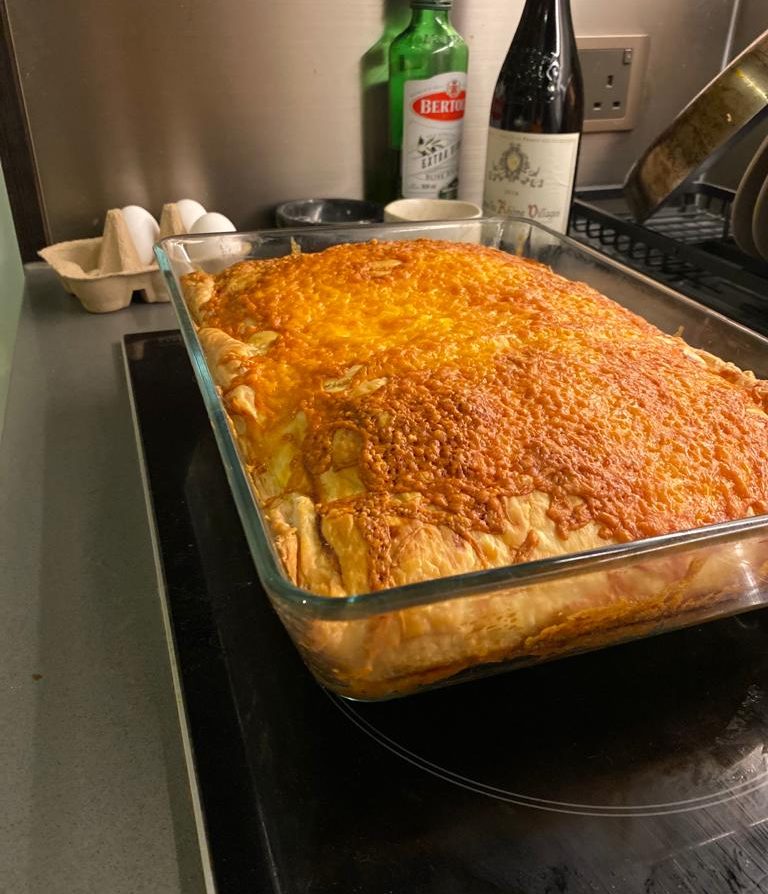 Ingredients
3-4 sheets of pre-rolled flaky puff pastry
500g free-range bacon
1 cup of grated cheese of your choice, like Mature Cheddar
12 free-range eggs
Salt and pepper to taste
Method
Prep:
Pre-heat the oven to 180 Celsius
Grease the pie dish and line it with the pastry so it comes all the way up just over the edges
Beat 6 of the eggs in a bowl, add salt and pepper to taste then crack in 6 eggs, prick the yolks and gently stir (this is so some of the egg is mixed and some is not).
Keep a bit aside if you are doing a pastry top so you can do an egg wash.
Cut the Bacon into thin strips
Assemble:
Layer your ingredients, starting with 1/3 bacon, 1/3 egg mix and 1/3 cheese and continue until complete
Decorate the top of your pie with the pastry pattern of your choice, like a lattice if you please (If you do, remember to use that bit of egg you put aside to do an egg wash, if not, no worries, a bit of milk will do)
Bake!
Bake in the oven for 45mins – 1hr or until pastry is golden brown and cooked through.
Ka Pai! Enjoy.