Marine's Creamy Mushroom Ramen
A lovely concoction of flavours make this favourite dish of mine. It's simple and fast to make, and provides warm nourishment on a cold winter's day, or even a warm summer one.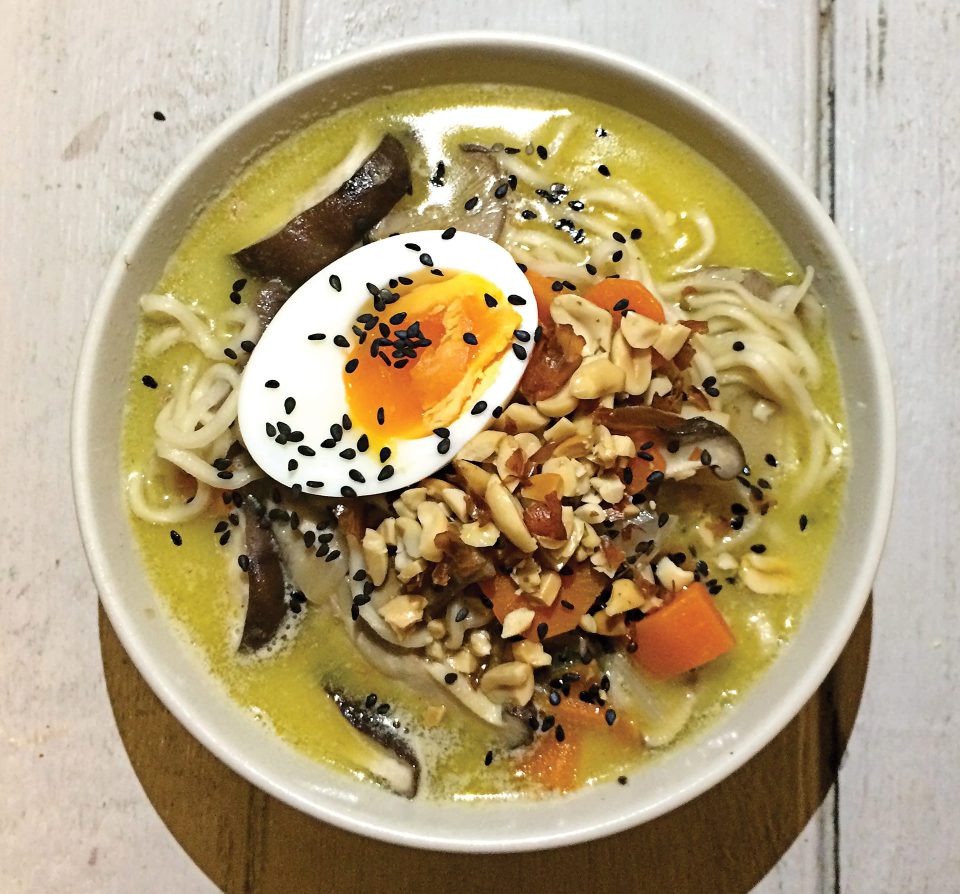 Ingredients
Noodles
Assorted mushrooms, sliced
2x carrots
1 1/2 can sweet corn
1 1/2 onion
2 cloves garlic minced
1 tablespoon fresh ginger minced
1 teaspoon sesame oil
1 tablespoon miso paste
1 lime (juice)
Veggie stock
sesame seed (for decoration)
1 can Coconut milk
Soy sauce (add at the end)
2x eggs
Crushed roasted peanuts
Method
In a large saucepan boil 1L water.
Add veggie stock, sesame oil, miso paste and stir.
Add carrots, onion, mushrooms, garlic and ginger.
Stir and wait 10mins
Reduce the heat a bit and add noodles, coconut milk, sweet corn, lime juice, stir and leave it until the noddles are ready and the vegetables are tender and soft. Add salt and black pepper.
Boil the eggs for 7 mins.
Pour the ramen in bowls then place the eggs cut in half on the top of the soup.
Add some sesame seeds and crushed roasted peanuts over the ramen and add some soy sauce.